Professors Emeritus (retired faculty)
ddeval@yorku.ca
Associate Professor
Professor de Val is a musicologist and pianist whose research interests include Scots Gaelic song, the first English folk revival, pianos and pianism, and Haydn reception in England. Her book, In Search of Song: The Life and Times of Lucy Broadwood, was published last summer by Ashgate, and her present research engages with Scots Gaelic song and collectors in the early 20th century. She has also published on Percy Grainger and Muzio Clementi, while more recent articles include work on the pianist Fanny Davies and her circle. She is also interested in Dance history, particularly social dance, and plays regularly for English country dances in Toronto with her group Playford's Pleasure. She is a member of the Dalcroze Society of Canada.
belmes@yorku.ca
Professor Emeritus and Senior Scholar
Professor Elmes is a jazz percussionist, composer and bandleader.  A mainstay of the Canadian jazz scene since the early 1980's, his work is documented on over sixty CD recordings.  He has toured internationally with his own quintet and co-led groups such as Time Warp and jazz trio D.E.W. East.  As a side-musician, he has performed or recorded with a who's who of the jazz world, including Charlie Haden, Dizzy Gillespie, Diana Krall, Tommy Flanagan, John Abercrombie, Joe Henderson, Ray Bryant, to name only a few.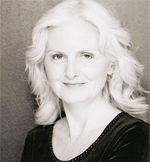 cquilico@yorku.ca
Professor
CHRISTINA PETROWSKA QUILICO, C.M. was appointed to the Order of Canada for her celebrated career as a classical and contemporary pianist, and for championing Canadian music. She is one of 2021's esteemed winners of the York U's annual research awards. She received the 2007 Friends of Canadian Music Award from the Canadian Music Centre (CMC) and Canadian League of Composers and was selected as one of the CMC's Ambassadors of Canadian music. The Canadian Broadcasting Corporation named her one of "20 Can't-Miss Classical Pianists" one of "Canada's 25 best classical pianists" and inducted her into CBC's "In Concert Hall of Fame". Four of her 50 plus CDs have earned JUNO Awards nominations. Concerts have taken her across the U.S. and Canada, as well as to Taiwan, the Middle East, France, England, Germany, Greece and Ukraine. She has performed 45 piano concertos in US and Canada.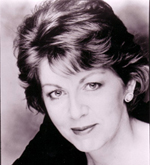 crobbin@yorku.ca
Associate Professor Emerita

Catherine Robbin was named an Officer of the Order of Canada in 2011 and is the president of the Art Song Foundation of Canada.
Professor Robbin is a mezzo‑soprano with an international performing and recording career in oratorio, opera and recital repertoire.  An award winner of three international voice competitions, she has also won a Juno award, a Grand Prix du Disque, a Grammy nomination and a Gramophone Record of the Year. She is also very active as an adjudicator and clinician.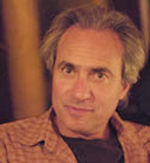 kcsokol@yorku.ca
Associate Professor
Professor Sokol is a pianist and specialist in contemporary improvisation.  He has performed as a soloist, in chamber groups, and has toured Europe, North America and Japan.  He is a founding member of Toronto's Music Gallery and the CCMC (Canadian Contemporary Music Collective). He was awarded the 2002 OCUFA (Ontario Confederation of University Faculty Associations) Teaching Award, presented to professors who inspire and inform through their teaching, course development and research.